Written by:
Harry Butcher
Should you switch to a career in tech?
You don't have to be the next Steve Jobs to know that a job in tech is where it's at these days. But how do you know if a career in tech is the right thing for you?
We've written multiple blogs in the past year on the insatiable demand for tech talent. It's as good a time as ever to consider switching careers to tech. However, it can definitely seem daunting at first!
According to recent research by Santander UK, one in five adults would like to retrain and start a new career – but fear they are "too old" and lack the ability to learn the digital skills needed.
Take courage from others
But there's confidence to be found in stories of people who have made the bold and brave decision to pivot to tech.
Technical.ly spoke to some 'career switchers' who come from a diverse range of professional backgrounds.
One of those people is Jessica Clay, a special education teacher, who began her new journey in tech by building test projects, and then applied to a Bootcamp where she learned skills such as JavaScript and Ruby on Rails.
"My biggest goal is to get my first role in tech," she said. "That could be engineering, QA, DevOps, customer success or support engineering."
Or there's Caitlin Mede, who was a mental health counsellor, working with people with addiction in an outpatient facility, but found the job to be too emotionally taxing.
This prompted her to take some free online tech courses, before enrolling in a Bootcamp just like Jessica. A few months later, she was hired as a software engineer at JPMorgan Chase.
What attracted Caitlin to tech in the first place? Amongst other things, a boosted salary and workplace flexibility, like the possibility of going fully remote.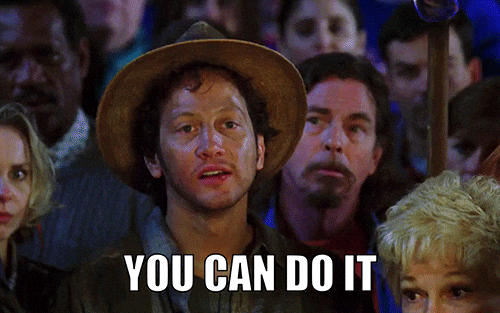 Ask yourself some key questions
These success stories don't make switching careers any less daunting, but they hopefully provide some encouragement at the very least.
The rest is down to you, to sit down and figure out which role is best suited to you and determine a plan to get the experience and/or training you'll need to sell yourself.
Here are some questions you need to answer first and foremost:
What tech role best suits you?
What skills can you transfer into a tech role?
Do you need specific qualifications?
What hands-on experience can you obtain?
What networking opportunities are out there?
We'll leave you with this: 92% of new tech workers reported they were happier with their jobs since making the career change.
If you're looking at dipping your toe in learning tech, here is a great list of resources to upskill yourself.
Of course, once you're all trained up with the relevant skills, it's time to embark on your career in tech and find that first job! That's where we come in 😉